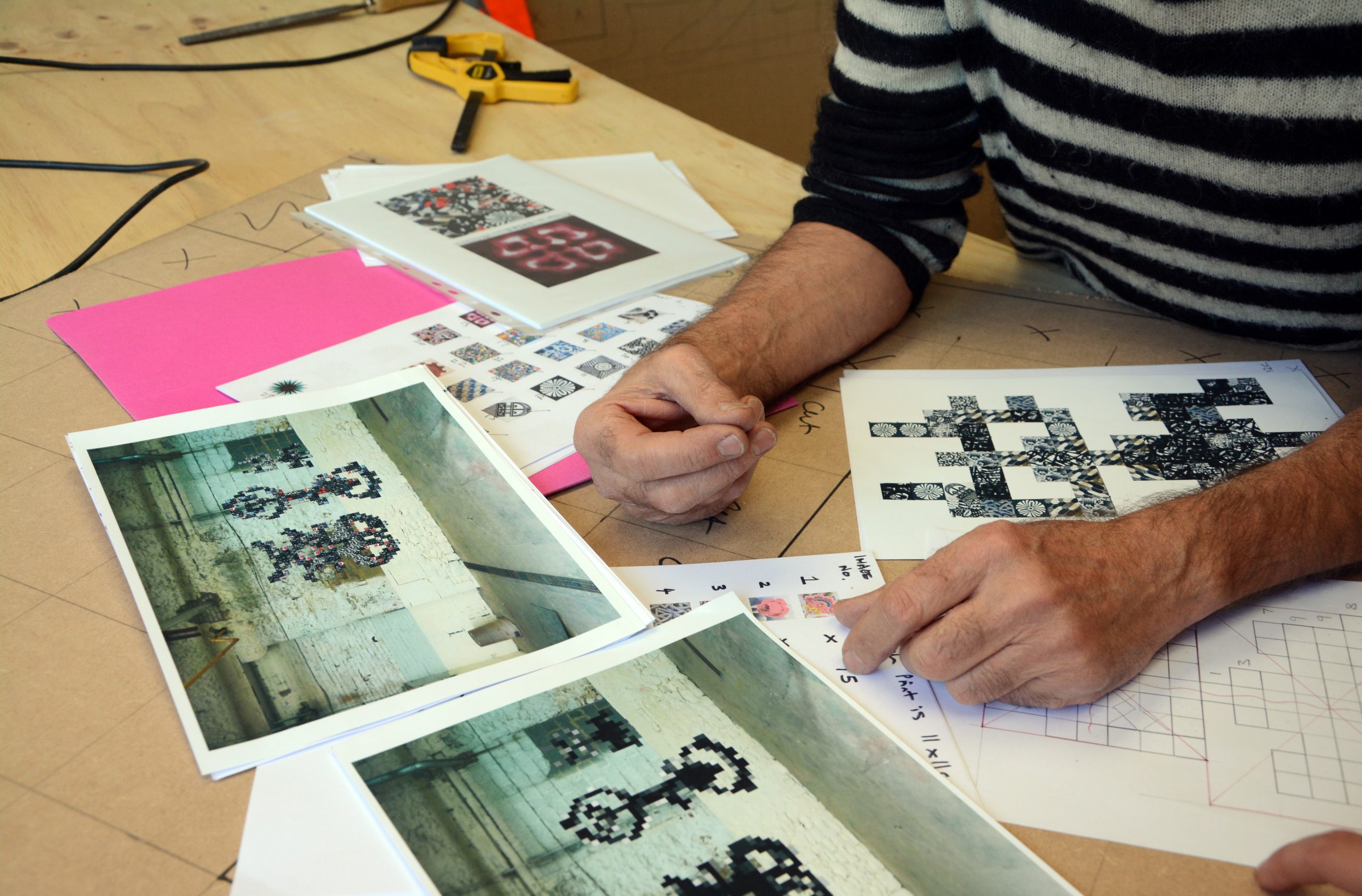 Revealing Heritage Through Art.
The international textile artist Michael Brennand-Wood has been commissioned to produce an artwork as part of the 'Behind the Wall' programme that explores the fascinating history of the Standfast & Barracks site.
'Ghosts in the Machine' will be a site specific work that plays with the idea of something behind and embedded in the wall of the factory with the design being inspired by the history of the site and its fabric designers.
At the workshops you will be helping to create 600 'pixels' – on the first day cutting out fabric squares from cloth printed at Standfast and glueing the cloth to wooden tiles. On the second day you will help the artist arrange the pixels on a large frame and glue the tiles in place to create the Ghost Figures of his design.
For more information about Michael and his work see brennand-wood.com and for information about Mirador and the programme with Standfast & Barracks see www.miradorarts.co.uk/behind-the-wall/
These workshops and Michael Brennand-Wood's Ghosts in the Machine are part of
Behind The Wall
A Mirador Arts & Heritage Programme
www.miradorarts.co.uk
Mirador: Registered Charity Number 1158284