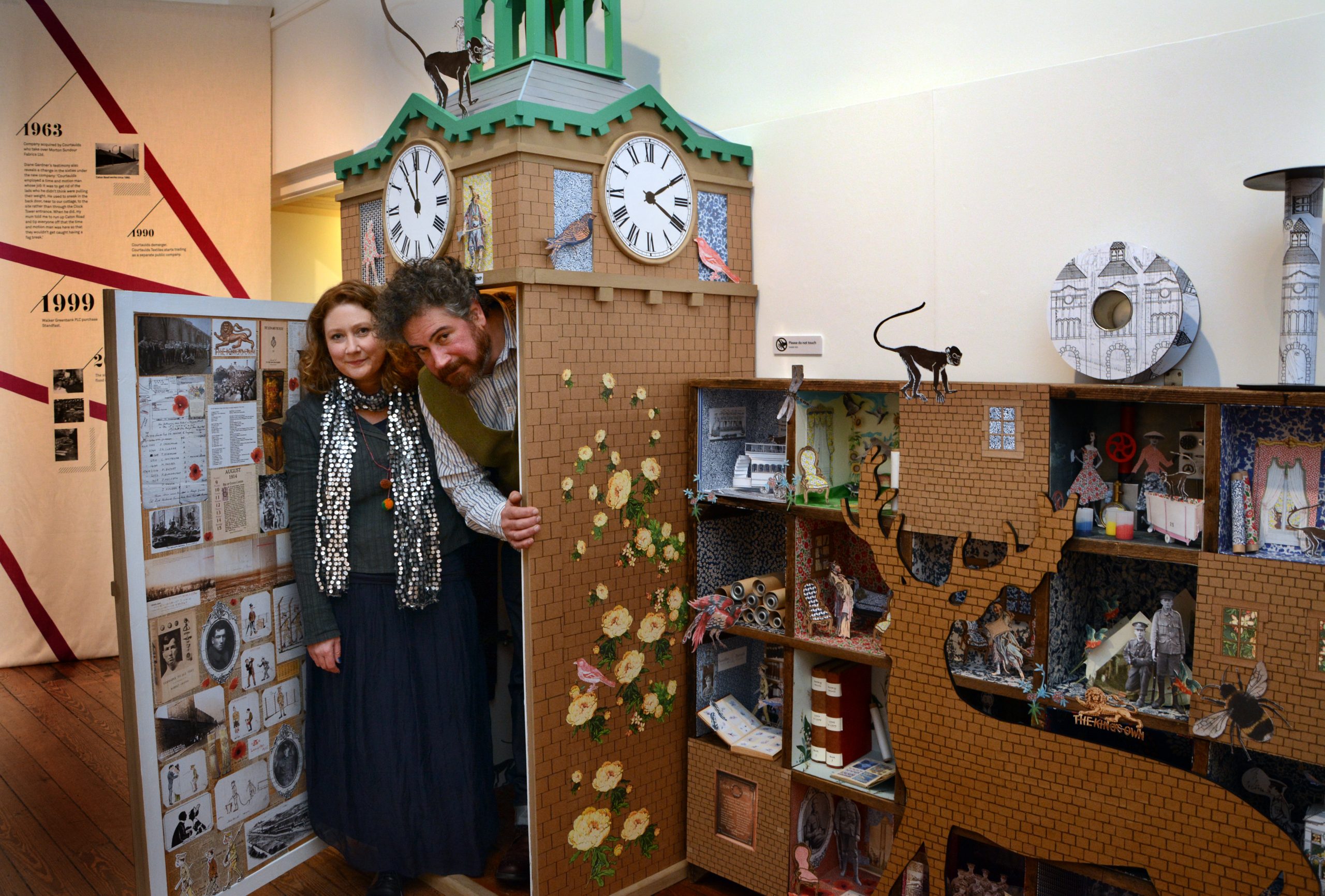 We are revealing Heritage through our Art with Mirador
Have you ever wondered what lies behind the factory wall that stretches 1/5 of a mile along Caton Road, Lancaster?
We thought so, that's why 'Behind the Wall' started.
As a lot of local people will be aware, we are a fabric printing company and have been for 90 years, although the site has been standing for a lot longer; 150 years! The history behind it is amazing, so we would like to tell you all about it!
So, whats going on?
Mirador Arts are a company who thrive to celebrate Art and Heritage, and luckily for us they wanted to collaborate in this amazing project to enable us to provide the community with an amazing in depth insight into Lancaster and our historic site.
Ultimately there will be an exhibition featuring in Lancaster City Museum in March 2017, be sure you follow the lead up to this event; we have lots of goings on including an exciting open day at the factory itself, further details to come soon.
The open day will include:
- A tour of the Factory
- A display reflecting the role the site played during World War One with Peter Donnelly, Curator of Lancaster's King's Own Regiment Museum present.
- Displays of work in progress from our Behind the Wall artists.
- We, Standfast and Barracks will have a display showing our new developments since the flood.
'Behind The Wall has been a journey of discovery for Mirador. It began with an idea to mark the centenary of World War One by revealing the story of Lancaster's internment camps but once we went Behind The Wall of the Standfast & Barracks building, we realised there was more to its 150-year history than we'd first imagined.' – Mirador 2016
Mirador are helping us create a legacy, and have delved deep into our extensive archive of historic pieces to gather all the stories they need to build up an exciting timeline of events at Caton Road. Their expertise in research and heritage have executed a perfect delivery of our excellence to the public, featuring our heritage. For us, we had the easy part; talking about our business, our factory and our heritage, something we love to do. Mirador have then transformed this into a whole project/ exhibition open to the public and It is such an exciting prospect.
The exhibition will reveal the varied history of our site; from the Carriage and Wagon works as it started to Its spell as an army barracks and its current industrial use and the impact it has made over the past 150 years. Over the past year Mirador conducted research into the best contemporary artists to be involved in the project and after delivery exciting proposals the final group chosen consist of incredible diverse talent. These include photography, costume design, film-making, innovative textile art and an exciting collaboration with a mine-craft expert.
For more information please visit Miradors' feature about the 'Behind the Wall' project.