Standfast & Barracks recently appeared in Bay Living Magazine.
We are honoured to be highlighted by this fantastic local publication. The article touches on our most recent ventures, our printing, design and development services, and our recovery from Storm Desmond back in 2015. Read about our design studio and archive, and gain insight from the interviews with our Managing Director, Steve Thomas, and Sales and Design Director, Emma Douglas.
Pick up a copy of the latest edition of the magazine and turn to page 26 to read this fantastic feature about our company and the people behind the wall.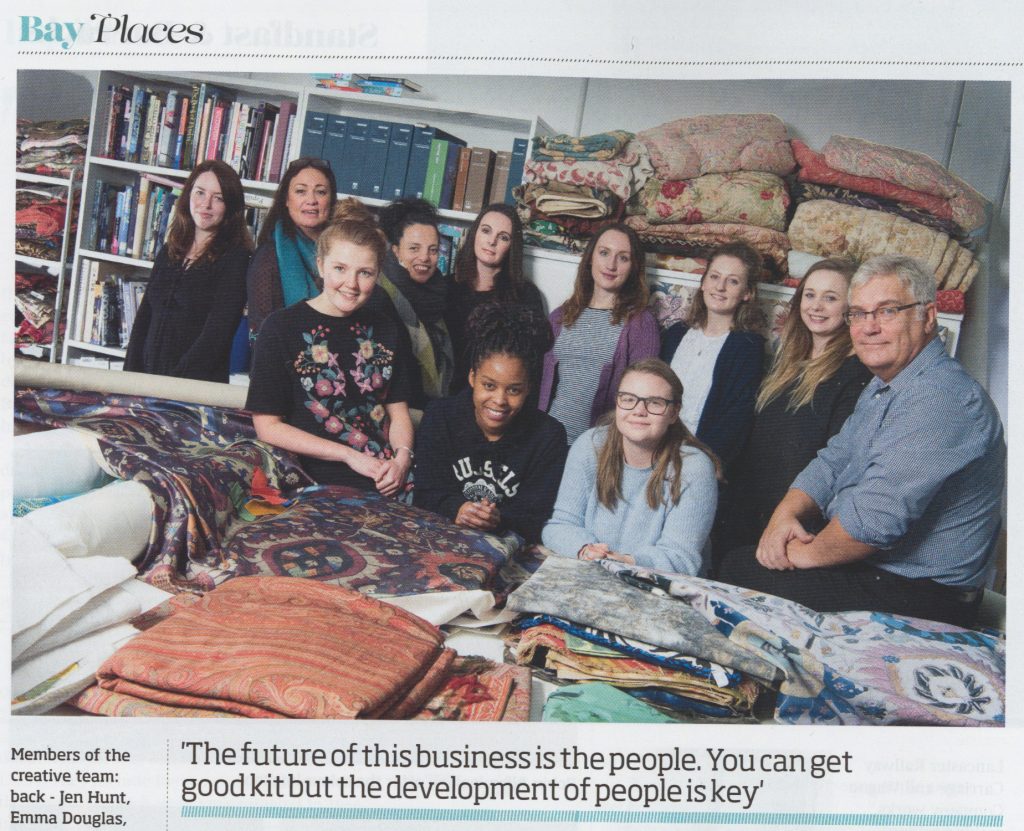 We hope you enjoy the article!